Moderator: ZansLove
Administrator
Posts: 26089
Joined: 10/20/01 19:00
Contact:
Come on now... spoil us rotten!
---
Sober

Posts: 48
Joined: 10/28/03 20:00
Some scoop about the season 8 finale...
Keeping in mind that this is the *spoiler* thread before you click... :youknow
Supernatural Surprise
'Supernatural' Scoop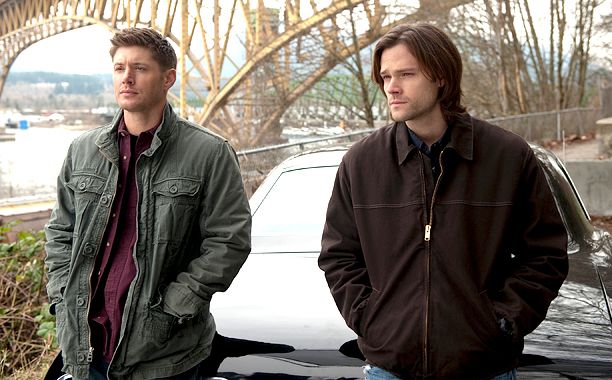 So, what do you think? Happy? Upset? Don't Care?
I'm interested in what others think about the developments.
Hmmm?
---
Administrator
Posts: 26089
Joined: 10/20/01 19:00
Contact:
Supernatural" executive producer Jeremy Carver let a few more details slip on April 17, 2013 about the remaining episodes of the series' eighth season.

First up was a bit more information on the newest angel to join the series, Metatron, played by Curtis Armstrong. ("Moonlighting," "Revenge of the Nerds," "American Dad.") According to Carver, Metatron is a recluse by choice and will not take part in the events of the season willingly. Carver adds "...it's going to be something of a chore to yank him from the life that he has become accustomed."

Also to be revealed in the remaining episodes is the toll that the trials are taking upon Sam, both mentally and physically. As Sam weakens, Dean has to pull strength to support them both. Carver says that both brothers will have very big things happen to them in the last four episodes.

The CW Network
. .
And what can fans make of the May 8 episode entitled "Clip Show?" Carver will say nothing except that the meaning of the title will make sense as the episode progresses and that it's "earth shattering" in an "edge of your seat" way.

******************************************

Supernatural has introduced us to a number of mega-angels over the years but one of the most important introductions (at least in terms of this season) is still on the horizon.

In
---